BOK Financial Corporation donates $1 million to COVID-19 relief
From Staff Reports | April 20, 2020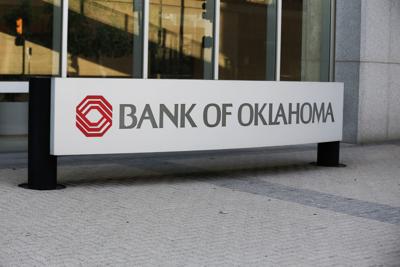 Tulsa-based BOK Financial Corporation will contribute $1 million in support of COVID-19 relief, directing donations to programs addressing food insecurity and re-employment of laid-off and furloughed restaurant and hospitality workers.
The response also includes assistance for its clients and employees.
"The amount of need is unprecedented during this crisis, and we are proud to support local nonprofit organizations that are on the front lines delivering services to our communities' most vulnerable citizens," Steve Bradshaw, president and CEO of BOK Financial Corporation, said in a statement.
Half of the funds will be distributed in Tulsa, with $450,000 going to the Hunger Free Oklahoma's Tulsa Kitchens Unite fund. The goal of this program is to keep local kitchens open, workers paid and local families fed. The program will employ furloughed and laid-off restaurant industry workers to prepare and help distribute 425,000 meals in 12 weeks to Tulsa-area at-risk populations, including students affected by school closures.
This initiative is in partnership with the George Kaiser Family Foundation, Tulsa Community Foundation and others.
An additional $50,000 will go to Catholic Charities of Eastern Oklahoma's food pantry, which has been providing groceries including fresh produce to more than 300 families per day since the crisis began. Catholic Charities is the largest direct distributor of food to the poor in the state of Oklahoma and the largest referral for calls into 211.
The remaining $500,000 will be distributed to programs providing support for food insecurity and re-employment of service industry workers in BOKF markets across eight states.
Link: https://www.tulsaworld.com/business/bok-financial-corporation-donates-1-million-to-covid-19-relief/article_56ad1402-77b7-58de-b94c-841b68f85049.html?fbclid=IwAR3tjQB7wzWC4el2CBFICk46xtVkHllrmhG2ziRVnvyLLHjX0IPj6EdYEMc#1